Films Division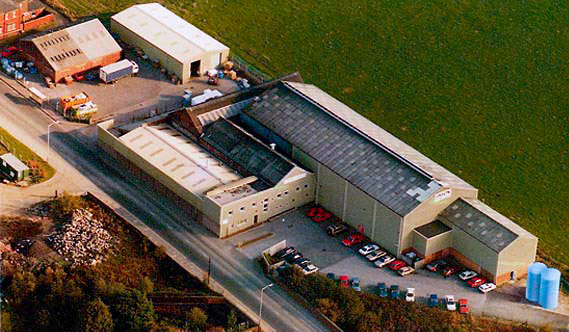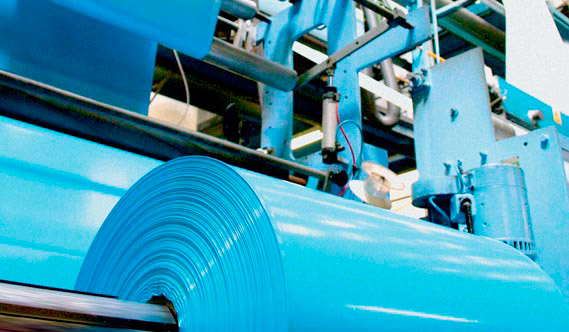 Be Sure.
High Performance, high quality Industrial Films
Our 40+ years of technical experience, coupled with on-site extrusion, print and conversion facilities allow us to very quickly develop and produce a wide range of polythene films, sacks and covers to suit all applications.
It doesn't matter if you are you are a small manufacturing plant, a distributor or a multi-national organisation, we will have a product to suit your requirements. Our experienced personnel will guide you through our range of bags, sacks, films and covers to ensure that you have a product that does exactly what you need it to do. And in the timescales and quantities you need. Add to this an in-house graphics studio, adept at working with existing artwork or providing in-house design services and you have a team capable of managing any print request imaginable.
Industrial Film Products for You:

Stretch Film
TUFFWRAP+ is a high performance stretch film with good puncture resistance an high clarity. this can be supplied for both hand and machine applications. We offer both standard and a variety of grades of pre stretch machine film along with hand film on both standard and extended cores.

Bags & Sacks
Need a sack or a bag? Perhaps it's a bag for lightweight contents such as mail order, textiles, wood shavings, food protection, garments and small components, or a sack for heavier goods such as building materials, animal feed, chemicals or compost. Whatever you need, our experienced technical team is on hand to advise you. We can also print the bags or sacks with your company branding or marketing message, if required.
Mail order bags
Food protection
Garment Bags
Small components
Animal feed or bedding sacks
Chemicals Sacks
Compost Sacks
Rubble Sacks
Waste paper sacks

Polythene Protection
Prevention is better than cure so protect your investment during transportation and storage with one of our custom designed pallet covers, barrier films or Tuffbrane® damp proof membranes. The majority of options are available in both shrink and non-shrink.
Barrier films
General purpose
Shrink film
Non-shrink film
Protection films
Builders Film
Tuffbrane®
Damp proof membranes

Technical Film
Demand 21st Century technology and satisfy the building inspector with a flame retardant film, or satisfy the eco warrior with a degradable film. Ever heard of EVA film? Will disappear before your eyes - ideal for the chemical additive market. Try metallocene for super strength, super clear applications or you might need a vapour barrier film or give us the application and let us suggest a film to suit your needs.
UV protection
High strength
Lightweight
Co-extruded
EVAs
High & low slip
High impact
Metallocene
Protection film
Ultra low, low, medium & high density films
Service & Support
Storage & Stock Monitoring
We offer the use of our on-site warehousing facility for call-off orders. We can also monitor your stock levels for you.
Technical Support
Over 40 years of experience mean that we have encountered most production challenges so if you have any specific technical queries you can get us online at sales@jasonpackaging.co.uk
Fast-Track Service
If you've got a promotion that demands a very fast turnaround, or need help solving a last-minute crisis speak to us about our 'Fast Track Service'.